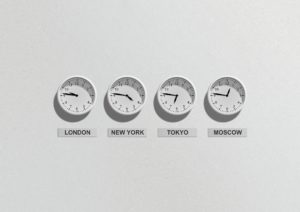 As a language service provider, we understand the importance of both accuracy and speed. Whether you need translations completed for an upcoming business deal or personal immigration documents prepared, we work swiftly to get your project done right when you need it.
As important as translation is to us, we know that our work is just one piece of the puzzle for you. If translation is an essential step of your project, then it's essential for you to know about the factors that influence the turnaround time for language services.
ABS Translations has been providing document translation services in Philadelphia for the last 20 years. Here are the three most important factors affecting turnaround that we encounter:
Subject Matter and the Level of Expertise Required
Many of the factors that impact the speed of document translation services also impact the cost. One of these crossover factors is complexity of subject matter. If you need a medical paper or technical patent document translated, it will take longer than a memo.
Formatting
If you have documents that need to be formatted as well as translated, it will take longer to get the final product. Whether you're using Photoshop, InDesign or Adobe, talk with us to see how our team can help with your formatting needs.
Types of Languages
In some cases, an inter-language will be required when translating a document from a lesser-known language into another lesser-known language. Because of this extra step, the time to complete your document translation services will be extended. However, working with a language service provider that can handle the translation from start to finish will more than likely reduce the overall project time. Due to our expansive network of qualified linguists, ABS Translations is equipped to translate in over 150 languages.
Keep in mind that all of our translations are done by experts, not machines. Accurate and nuanced translations require the work of a live person, and cannot be done by computer alone. All of our projects are completed with the time it takes to ensure an accurate and precise translation.
Here's a sampling of what ABS Translations offers:
Business
Corporate Communications
Presentations
Human Resource – Employee Handbooks
Ethics and Compliance
Annual Reports
Brochures
Websites
Contracts & Agreements
Document
Legal
Education (IEP's and related documents)
Medical
Insurance
Technical
…and more
Certified
Immigration
School Transcripts and Diplomas
Financial Documents
Medical Records
Documents such as Birth Certificates, Marriage
Certificates, etc.
If you're looking for additional services, we also provide interpretation and transcription.
Document Translation Services – Philadelphia
Knowing how long your document translation services will take to complete is a key step in planning your project. Another key step is choosing a qualified company to work with. Reach out to ABS Translations at 215-233-3000 to see how we can help you today.