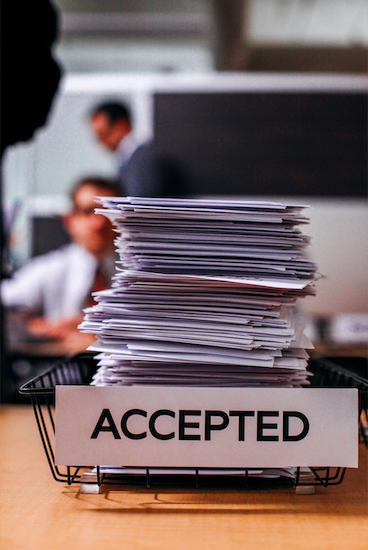 If you have aspirations to move, study or work abroad, you'll likely need to provide professionally translated versions of your birth certificate, passport and other official documents to the government of the nation where you wish to reside. In such cases, having the translation certified is also likely to be necessary. So, what exactly does this mean, and where should you go to get this done in a trustworthy and expeditious manner? Read on to learn how ABS Translations can fulfill your certified translation needs with great success, reliability and efficiency.
How to Get a Translation Certified
In essence, translation certification involves acquiring an accompanying statement certifying that the translator who completed the document translation is well qualified and has thoroughly checked the translation for quality.
When submitting translated personal documents to a government agency such as USCIS, they will likely need to be certified. In some cases, corporate document translations may also need to be certified. Here's how to partner with ABS to make this happen:
Submit your documents to be translated – We'll review them and provide an estimated turnaround time and price quote. Be sure to specify if your translation(s) need to be certified, along with any special formatting requirements.
Wait for your project to be completed – We pride ourselves on returning translations speedily to our clients, but never at the cost of quality or attention to detail. Our credentialed linguists are dedicated to delivering a highly accurate translation with all of your requests met. Plus, our secure systems ensure your privacy is preserved.
Review our work and confirm your satisfaction – Once we've returned your translated documents, take a look to make sure everything is in line with the requirements for your pursuits abroad. Let us know if there's anything else we can do for you.
And that's all there is to it. As you can see, getting a translation certified is as easy as 1-2-3 when you work with ABS.
Get Started with Us Today
If you're ready to embark upon a new journey that requires obtaining certified document translations, look to ABS to be your trusted partner. Our team is equipped to provide translations between 100+ world languages, including English and many more. Reach out to us today for a free quote.