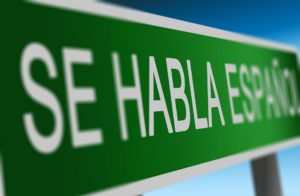 As the official language for 21 countries, Spanish is spoken by more than 437 million native speakers. It's also the second most common language in the United States, by a huge margin. Spanish is spoken by 40.5 million Americans, whereas the third most common language, Chinese (including Mandarin and Cantonese) is only spoken by 3.4 million people. Because of its popularity at home and abroad, there is an increasing need for English to Spanish document translation. At ABS Translations, we have the systems, the pricing, and the people to provide unparalleled English to Spanish translations services.
Our Experience
ABS Translation and Interpreting Services has been providing document translation, interpretation, and more, for over 20 years. In that time, we've developed a global team that is able to meet any of your translation needs. Our global network comes in handy with English to Spanish document translation, as we have team members focused in all 10 Spanish dialects. Whether you need human resource paperwork translated with a focus on Andalusian or marketing collateral in Equatoguinean Spanish, we've got you covered.
Pricing and Project Management
Regardless of whether you need a few personal documents or a large amount of corporate content, we provide competitive pricing options. In addition to fair prices, we also operate with a system that gives you just a single point of contact. Whether you have multiple jobs or questions about pricing or deliverables, it all goes to the same account representative who knows your needs and can work to get you the best deal.   
Qualified Linguists
Regardless of language, if you're looking for document translation services, qualified linguists should be at the very top of your list. Our translators are rigorously tested and are the best in the field. In addition to our skillful linguists, we also have subject matter experts who can ensure the nuances of your document come through in any language or dialect.
Looking for English to Spanish Document Translation Services?
To get started on your next English to Spanish document translation project, reach out to ABS Translations Services by calling us at 215-233-3000 or contacting us today.