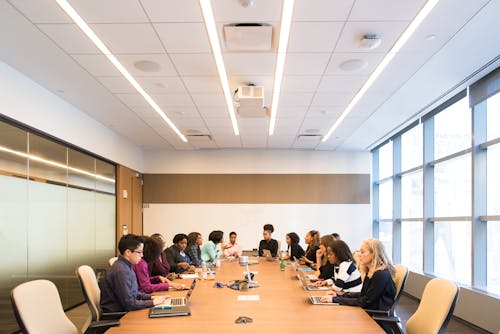 While we work with companies that need professional business translations for a variety of reasons, there are two reasons we see most often. Reason one, the business is expanding into a foreign country with a merger or acquisition. Reason two, the company has expanded its audience on a global scale. So, what is our process for this kind of work?
Step 1: Finding the right professionals.
The first part of our business translation process happens long before you or another customer reaches out for an estimate. It begins with finding experienced native speakers who have proven themselves capable of business translation work. This means they not only have knowledge of the corporate landscape, but they have experience translating in the field with great results. At ABS, we work hard to thoroughly vet and test our translators to ensure they are up for the job.
Step 2: Understanding your scope.
Next, we work to make sure we understand exactly what you need from us. For example, you may wish to have your translation certified if a court requires it, or you may also need an interpreter in addition to a translator. On our initial phone call, we'll discover how best we can help you. We'll give you an estimate and an idea of what to expect in terms of turnaround time.
Step 3: Dedicating a point of contact.
From the get go, we'll partner you with a dedicated point person so that you have an individual you can come to with questions and requests. After over 20 years in the industry, we're known for our excellent customer service, and this is one of the reasons!
Step 4: Partnering with a skilled linguist.
After we understand the complete scope of your project, we'll use our global network of translation experts to get you the best fit possible. We've spent two decades building a team of proven and experienced linguists with knowledge of the corporate world.
Step 5: Delivering and following up.
Once your translation has been completed and any additional services have been rendered, we'll ensure that the job has been completed to your satisfaction. We'll follow up with to make sure no other services are needed at this time, or how best we can help you in the future.
Choosing ABS For Professional Business Translation
The company you choose for your business translation matters. Quality service and results come from companies who have experience and connections in the translation community. Choosing inexperienced or cheap translation options will end up costing you much more in the long run. With ABS, we have a tried-and-true process for handling professional business translation projects of any size. Contact us for more information about our services.