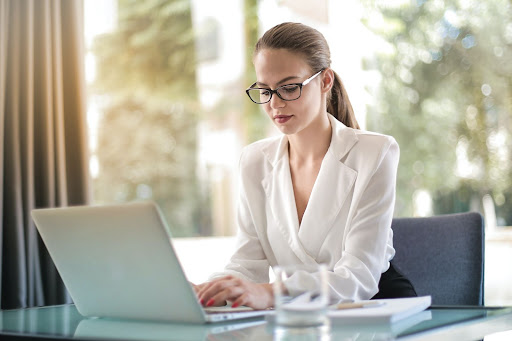 Do you have a translation project in need of reliable and prompt completion? You may search for a verified professional translator near me to help, which is a smart move. After all, accuracy, preservation of meaning and subject matter expertise are all of the utmost importance for any type of translation, whether it's for personal or corporate purposes.
At ABS Translations, we provide all of the above by way of our credentialed global linguists who double as specialists in various industries. Read on to learn more about how we can connect you with a qualified translation professional for your particular project.
How to Find a Professional Translator Near Me
At ABS in Philadelphia, we pride ourselves on offering the highest quality certified translation services to businesses & individuals in our area and beyond. Even if you aren't located near us, you can still count on us to provide top-notch translation for all of your projects. Here's how it works:
You'll submit your documents to be translated or subtitled via our secure system, which will preserve the confidentiality of the information within. We'll request that you provide any special instructions for formatting and let us know if certification and/or notarization is needed.
We'll assign you an experienced point of contact who will be in touch throughout your project (and will always be available in case you have questions).
Once we've delivered your completed translation, we'll follow up to make sure you're fully satisfied and to see if there's anything else we can help you with.
Whether you need a certified translation for an official document like a birth certificate, or secure, quick-turnaround translation of company materials done by a relevant industry pro, we've got you covered. If you have a need for on-site interpreting in the Philadelphia area, our team can help you with that, too!
Our Language Translation Services Go Above and Beyond the Norm
For any sort of translation project, you don't want to risk sacrificing quality and attention to detail by using a free translation program or a service boasting lightning-fast delivery time. At ABS, we take care to ensure your projects get completed the right way – by a well-matched expert – but we also get them done in a timely and cost-effective manner. If you're eager to locate a top-rated professional translator near me, give us a call at 215-332-3000 or send us an email at info@abstrans.com and request a free quote for your project.