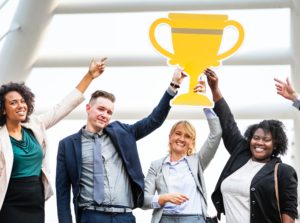 Whether you're a digital nomad, a soon-to-be expat, or part of a multinational company, the quality of your translated materials is of the utmost importance. If you want to ensure your translations are of the highest quality, one of the best ways is to hire a qualified translator. While many businesses think this means they need to hire a certified translator, NJ and PA businesses may actually need a certified translation, which is done by a service that hires qualified experts, such as the ones at ABS. See what sets our certified translation services apart.
What Does it Mean to Be A Certified Translator?
As previously mentioned, when businesses are looking for certified translators, what they likely actually need is a certified translation, which is a translated document accompanied by a certificate verifying the accuracy of the translation. These translations should be done by qualified professionals working for a service with a good reputation. ABS translators have been thoroughly vetted to ensure they meet the standards and qualifications required by the strictest industry organizations. We require an extensive amount of experience for each of our translators.
Our Services
Our certified translators provide a full suite of services to individuals and businesses all over PA and NJ.
Our business translation services include:
Corporate Communications
Presentations
Human Resource – Employee Handbooks
Ethics and Compliance
Annual Reports
Brochures
Websites
Contracts & Agreements
Our document translation services include:
Legal
Education (IEP's and related documents)
Medical
Insurance
Technical
Our certified translation services include:
Immigration
School Transcripts and Diplomas
Financial Documents
Medical Records
Documents such as Birth Certificates, Marriage Certificates, etc.
Looking for a Certified Translator? NJ's Finest is ABS Translations
At ABS Translations, we've been serving clients all around PA and NJ for two decades. We leverage our global team of linguists to provide translation services in more than 150 languages and each of our translators are highly qualified and possess subject matter expertise.
No matter what you need translated, our network of linguists can help. Give us a call at 215-233-3000 or email us to get your project started.