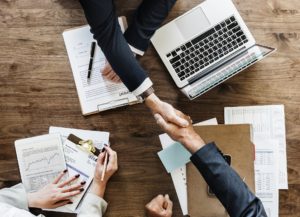 If you're in the market for professional language translation services, it helps to know what to look for. First, you'll want to hire a company that has a large network of highly qualified translators and linguists who are easy to work with. (Some translation companies may boast a large network of translators, but that does not necessarily mean they have the skills and training to do the job.)
You'll also want a company that values your time and provides you with a convenient and secure way to do business. Take a look at the following four qualities to look for before you hire a language translation services company.
Native-Speaking Linguists. When translating materials from one language to your target language, the translation should be completed by a native speaker of the target language to ensure the text reads as naturally as possible. A native speaker is often better able to translate with nuance and deference. What happened in Japan when Valentine's Day was first introduced by a Japanese chocolate executive is a good cautionary tale. Due to a translation error, Valentine's Day was understood as a holiday in which only women are supposed to give men chocolate. This mix up resulted in Japan organizing another gift giving holiday, White Day on March 14th, for men to reciprocate. If a native-speaking linguist had been consulted, Cupid's holiday would be very different!
Subject Matter Experts. Similar to native-speaking translators, a subject matter expert is a must-have when you're looking for professional language translation services. This is especially true if your industry has its own vocabulary or jargon that may be confusing to an outsider. Here's another example of how crucial it is to hire someone with knowledge beyond literal translation: In 2006, Clairol introduced a new curling iron, the Mist Stick, in Germany. Unfortunately, no one on the launch team knew that "mist" is slang for "manure" in German.
Security. Whether your documents are business or personal, it goes without saying that you deserve confidentiality. Look for a company that goes the extra mile to ensure your documents are safe. At ABS, we manage our client's content securely as confidentiality is of the utmost importance to us.
Convenience. As a one-stop-shop, we're able to meet all of your language needs, whether you need translators for text or audio, interpreters for a business meeting, or transcription services.
Look No Further than ABS Translations for Your Language Translation Services
For high-quality professional translation services that are priced fairly and completed quickly, reach out to ABS Translations at 215-233-3000 or email us at info@abstrans.com.