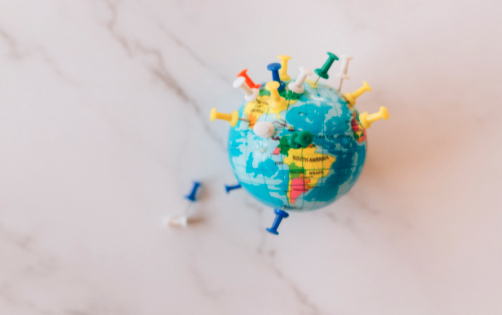 If you require document translation assistance for personal or professional purposes, it's important to locate a well-reputed translation service that emphasizes accuracy, promptness and customer service in every project. Conducting a search for the best language translator near me means looking for all of these qualities, plus making sure the agency has experts who are qualified to translate between your source and target languages.
At ABS Translations, our extensive network of native-speaking linguists is highly capable of completing projects in all major world languages, for a wide variety of subject matters and industries. Read on to learn more about our trusted language translation services.
Best Language Translator Near Me | ABS Translations
Over our 20+ years in business, we've carefully assembled a team of credentialed language professionals with diverse linguistic knowledge and ability. Owing to our hardworking, talented team, we are able to provide translations for documents of all types, lengths and complexity levels, including birth certificates, passports, court records, corporate documents and much more.
Here are just a few examples of the 100+ languages we can translate to & from:
German
Haitian Creole
English (UK, USA and Australia)
Chinese (Simplified & Traditional)
Swedish
Laotian
Arabic
Nepali
Italian
Swahili
Greek (Modern)
Croatian
French/French Canadian
And Many More
For a more comprehensive list of the languages we can translate between, visit our website. If you don't see your language listed, simply contact us to find out if we are able to accommodate your project requirements.
Collaborate with ABS to Make Your Translation Project Smooth & Successful
If you are looking for the best language translator near you – whether you're located in PA, NJ or across the globe – look no further than ABS. Beyond covering a robust range of languages and document types, our team is dedicated to delivering fast turnaround, extraordinary service and highest-caliber accuracy with every translation.
If you are interested in partnering with us, please reach out and give us as many details as possible about your project. This way, we'll be able to provide the most accurate price quote and fulfill your request precisely. To get started, give us a call at (215) 233-3000 or email us at info@abstrans.com.