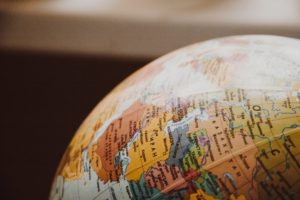 When they're looking for document translation services, NJ and PA businesses turn to ABS Translation Services. Our team of qualified translators has been helping companies further their reach and expand their businesses for the last 20 years. Below is a sample of the many services we provide:
Translation
Businesses

Internal Communication
External Communication
Presentations
Contracts and Agreements
Document Translation Services
Legal
Insurance
Education (IEP's and related documents)
Medical
Technical
Certified Translation

Immigration
School Transcripts and Diplomas
Financial Documents
Medical Records
Birth certificates, marriage records, etc.
Interpretation
Business meetings
Medical appointments
Events
Who We Serve
While we serve NJ and PA companies in more than 30 industries, there are sectors that require translation services more often than others. Here are some of the top industries that benefit from translation services.
3 Top Industries that Rely on Translation Services
Marketing
Any number of things can go wrong if marketing materials aren't properly translated. A company's marketing collateral is the first thing potential clients see, so it makes sense that experts in this field rely on qualified linguists. Accuracy as well as cultural considerations are key in these translations, so you'll want a qualified linguist who is also a native speaker.
Finance
In our ever-connected global economy, the financial sector requires translation services for a multitude of reasons. Whether they need to communicate to shareholders, dive into research of a local economy or hammer out the details of an international acquisition, both translators and interpreters are required.
Medical
Scientists all over the world share their latest research findings with their peers by writing scholarly articles for medical journals. However, 80% of these articles are written in English, meaning those in the medical field in non-English speaking countries have to rely on translations to learn about the latest advances. For document translation services like these, a subject matter expert is a must-have.
For Quality Document Translation Services in NJ & PA
Regardless of the industry, if you're looking for document translation services, NJ and PA companies trust ABS Translations. Give our office a call at 215-233-3000 or send a note to get in touch with a qualified linguist for your next translation project.